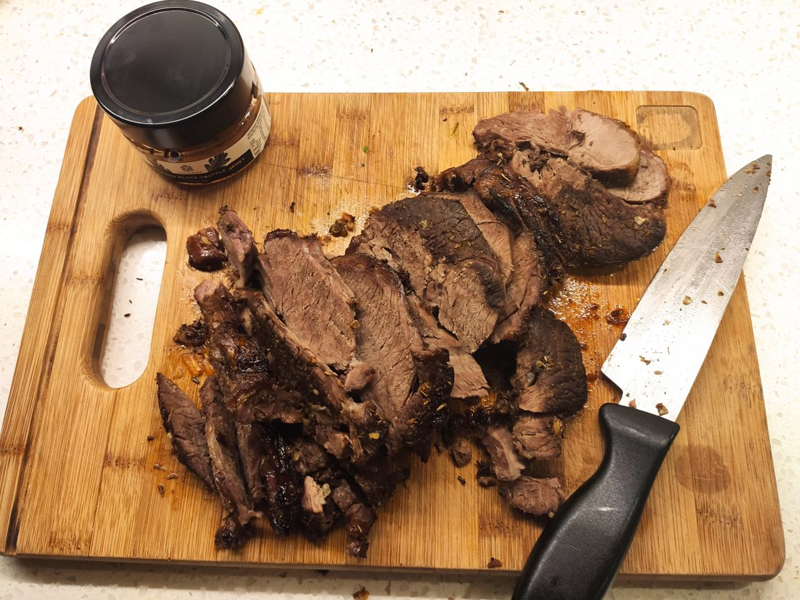 Classic roast lamb treated to a sweet truffle honey glaze.
Prep Time: 5 minutes
Cook Time: 2 hours
Total Time: 2 hours 5 minutes 
Serves: 6 
Ingredients:
Instructions:
Heat the oven to 200c/fan 180c/gas 6. Put onions in a roasting tray with 4 tbsp water. Place leg of lamb on top of the onion and rub with oil and then honey. Stab the skin side of the lamb 15 times with a small, sharp knife, twisting to make small holes. Stuff a handful of small rosemary sprigs into the holes. Season well.
Roast for 1 hour 15 minutes for medium-rare, or 1½ hours for medium. Baste the lamb 3-4 times with the juices in the base of the tin as it cooks and cover the skin with foil if it starts to get too dark.
Once cooked, rest on a plate or board for 20-30 minutes under foil.
Serve with a salad or veggies of your choice.
Please visit https://stonebarnshopping.myshopify.com/ to buy Stonebarn Truffle Honey. (We are currently offering free shipping for purchases over $23 Australia wide.)