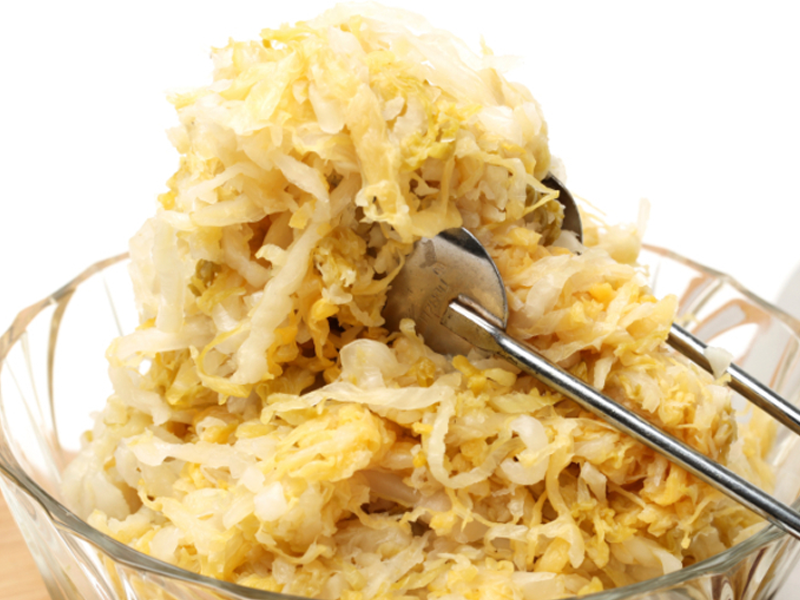 A simple side dish using our Truffle Mustard – a great way to give your cabbage a kick!
Prep Time: 10 minutes
Cook Time: 17 minutes
Total Time: 27 minutes 
Makes: 4 servings
Ingredients:
3 tablespoons butter
1 large onion, halved lengthwise and thinly sliced
2.5 lb green cabbage, quartered, cored and cut crosswise into quarter inch thick strips
¾ teaspoon fine salt
1 cup water
1 tablespoon Stonebarn Truffle Mustard 
1 teaspoon bottled horseradish
1 teaspoon all-purpose flour
Instructions:
Heat butter in a 12-inch heavy skillet over moderately high heat until foam subsides, then sauté onion, stirring occasionally, for approx. 5 minutes until lightly browned. 
Stir in cabbage, salt and half cup water. Cook, covered, stirring occasionally for approx. 12 minutes until cabbage is just tender. Transfer to a serving dish.
Whisk together Stonebarn Truffle Mustard, horseradish and flour in skillet.
Add remaining half cup water and whisk until well combined.
Simmer for 2 minutes, then stir into cabbage.
Season with salt and pepper to taste. 
Click here to buy our Stonebarn Truffle Mustard and any other Stonebarn Truffle Products. Remember we offer FREE SHIPPING for all purchases over $23 Australia wide.