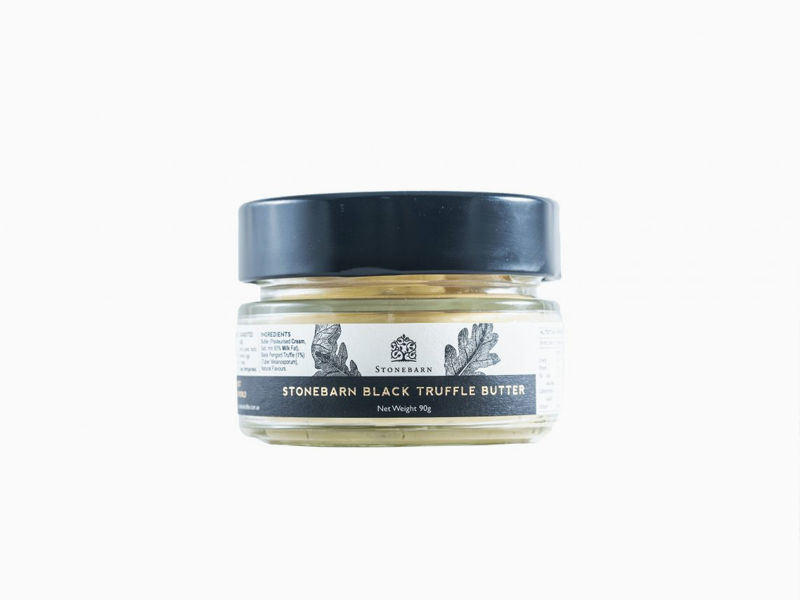 Step 1: Open your fragrant fresh Stonebarn black Perigord truffle.
Step 2: Thinly slice with a truffle slicer, grater or peeler.
Step 3: Soften bought butter (or make your own).
Step 4: Chop the truffle into little black dots and stir through the butter.
Step 5: Use fresh for a week or so.
Step 6: For long lasting truffle butter form into a log using cling wrap and freeze.
Then slice off a circle as needed for bread, mashed potato, or melt over a steak. Will outlast the 3 month truffle season!