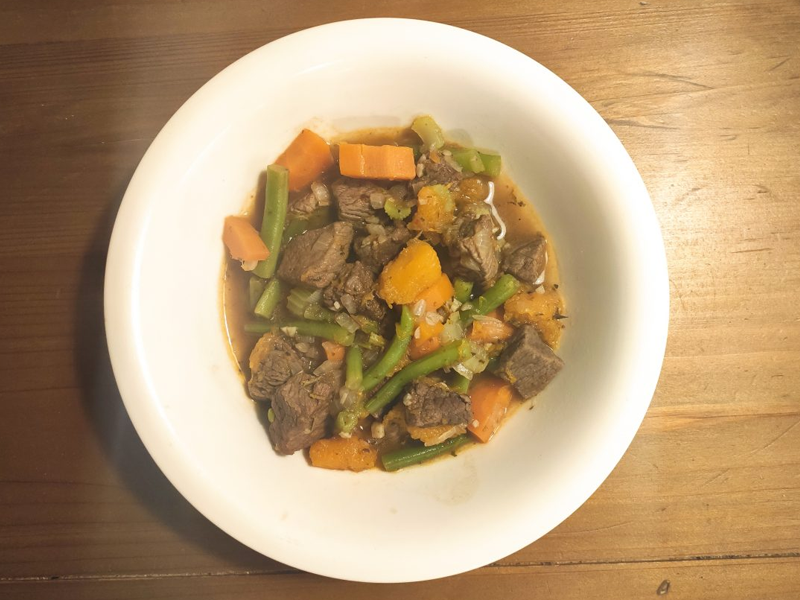 Warm yourself up this wintery wet weather with our truffle beef stew recipe. Use our new Stonebarn Black Truffle Chilli Sauce to add not only truffle but also spice to this classic beef stew. The combination of chilli and truffle really gives this dish a spicy, earthy flavour. 
Spicy Truffle Beef Stew Recipe 
Prep Time: 10 minutes
Cook Time: 30 minutes
Total Time: 40 minutes
Servings: 4
Ingredients:
Method:
Fry the onion and garlic on a low heat, once softened add the diced beef.
Once the beef has browned, add the chopped carrots, pumpkin, celery and green beans.
Add the beef stock and allow the stew to simmer until the beef has softened and vegetables are cooked.
Stir in 1 tablespoon of Stonebarn Black Truffle Chilli Sauce.
Grate or shave Stonebarn fresh black truffle over the top to enhance the truffle flavour.
Serve with warm bread buttered with Stonebarn Black Truffle Butter.
ORDER BLACK TRUFFLE CHILLI SAUCE: $15
ORDER BLACK TRUFFLE BUTTER: $22
Don't forget to order our Stonebarn fresh black Perigord truffle to really add to the truffle taste and finish off this dish.