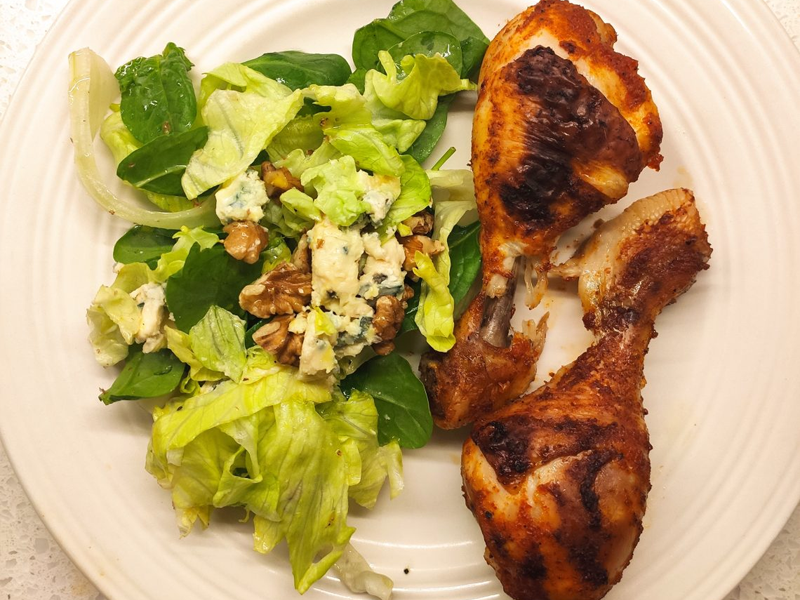 Stonebarn Truffle Chilli Sauce – the perfect baste for your chicken drumsticks and such a super simple, quick meal, especially for a larger amount of people. Just pop it in the oven and throw together some sides. By the time you're done, you'll have people drooling from the smell in the kitchen.
Step 1: Coat chicken drumstick in Stonebarn Truffle Chilli Sauce. Place in oiled baking tray in the oven until brown.
Step 2: Serve hot with salad. 
Step 3: To enhance the flavour, shave fresh black Perigord truffles over the dish.
Order our Stonebarn Truffle Chilli Sauce now to have a go at making your own truffle chilli drumsticks.
ORDER STONEBARN TRUFFLE CHILLI SAUCE
ORDER STONEBARN FRESH BLACK TRUFFLE
*Flat rate shipping of $9.95 on all orders Australia-wide.